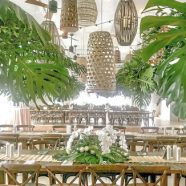 Jan

25
Related Posts
Share This
Rattan Wedding Décor: For the Rustic-Romantic Feel
Buying rattan wedding decor can seem overwhelming. Do you want a traditional or modern look? How much do you need for the number of guests? What are your color preferences and budget constraints? The following blog post will answer these questions and more!
The rattan wedding décor is a beautiful, natural touch that will make your wedding day memorable. Whether you are looking for something to add to your ceremony or reception area, this article provides tips on incorporating the natural feel of rattan into your special day.
The beauty of rattan comes from its ability to work with any color palette and bring an organic element into space. Rattan can be used as centerpieces, table runners, bouquets, and more! The versatility of rattan makes it an excellent choice for weddings because there's no limit on what you can do with it. For example, one bride chose to use her bouquet as place settings while another draped hers over netting in the corner of her reception.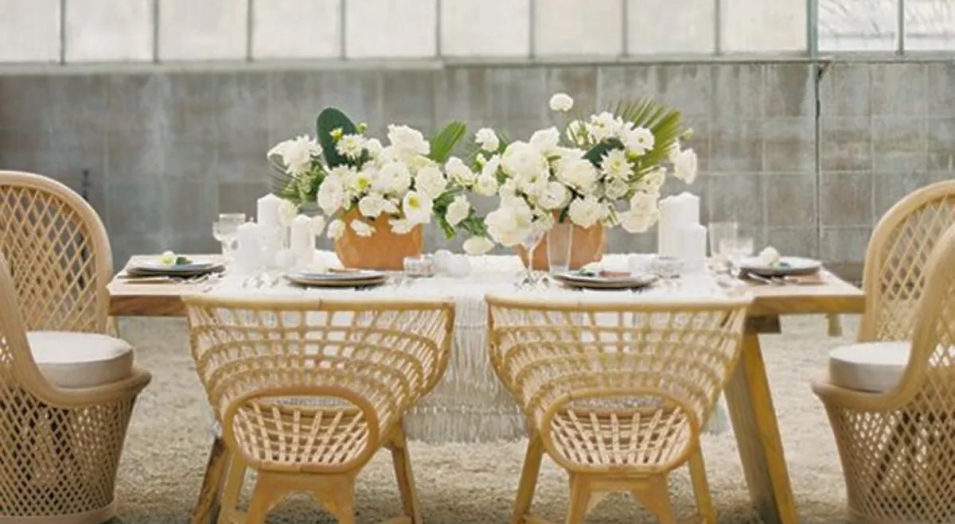 Rattan is perfect for outdoor weddings
Rattan will give your event a tropical feel without maintenance. The natural material, made from a palm tree found in Southeast Asia, won't crack or warp when left outside and withstand the harshest elements. So if you're looking to create an intimate setting with a laid-back vibe, rattan furniture is just what you need! Whether it's for an outdoor ceremony or reception, these pieces are durable enough to last through all kinds of weather. These chairs are also lightweight enough to be carried around by one person as they transport guests from place to place throughout the day so that everyone gets their desired seat at any given time.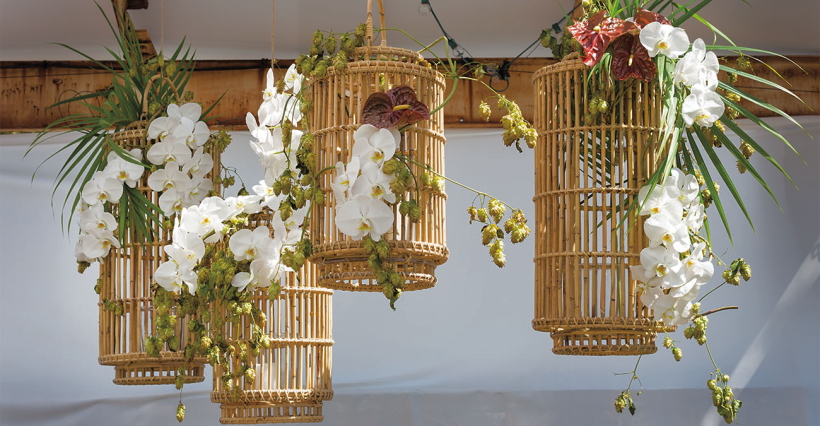 Rattan Wedding Décor Ideas
Here are some ways you can use rattan as your wedding décor:
Create a beautiful bouquet by wrapping white or cream-colored roses with dusty jasmine and then tying them together with strands of natural raffia ribbon
Make an arbor out of bamboo poles covered in raffia ribbons and hang sheer curtains draped over the top like draperies
Tie long pieces of natural rope together with string lights at night, creating a romantic atmosphere.
The right decorations can transform an event into one that is sure to impress. One of our favorite types of decor is rattan wedding décor because it brings a natural element into your event while still looking chic and sophisticated.
With a natural and rustic feel, rattan wedding décor is the perfect choice for an outdoor or beach ceremony. When it comes to weddings, there are many different options to consider when looking for décor that fits your style. However, if you're planning on holding your ceremony outdoors or at a venue with plenty of grassy areas, then rattan may be the way to go!
Rattan wedding décor is not only a style that looks great in photos, but it's also durable and easy to keep clean.  One of the best parts about rattan is that it can be used for anything from table settings to centerpieces.