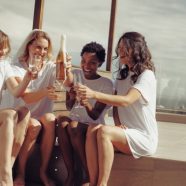 Apr

24
Related Posts
Share This
Steps to Write a Maid of Honor Speech
The maid of honor speech is a big responsibility. All eyes are on the maid of honor during this time, and she needs to make sure that she is prepared for it. So if you're looking for some tips on how to write your maid of honor speech, keep reading!
The blessing is to be a maid of honor
It is not every day that you are asked to be a maid of honor. However, this unique event in your life comes with many responsibilities and expectations. The role may seem daunting for some, but there are ways to prepare for this big responsibility before it has been bestowed upon you.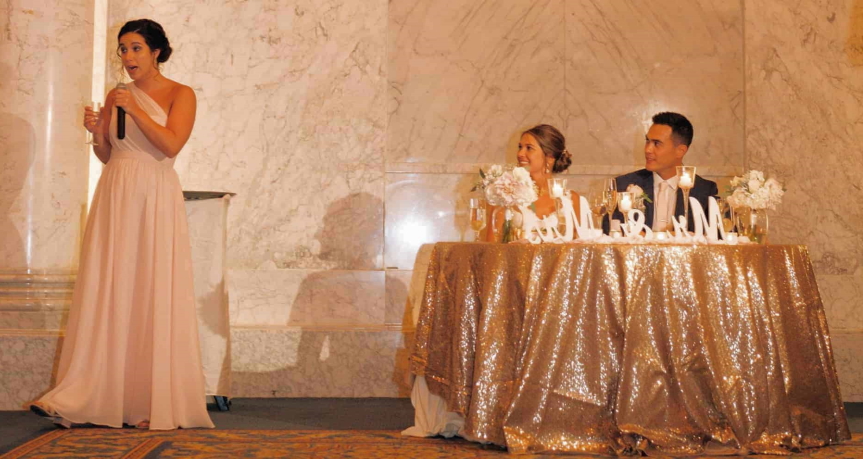 Knowing what to expect and how to go about preparing for the event will make being a maid of honor so much easier on you and those around you, who will greatly appreciate your help. We must take care of ourselves during these trying times because, after all, somebody has got to do it.
If you are one of the lucky ladies who are about to be a Maid of Honor, then congratulations! You are about to undertake the most significant honor and responsibility that someone can give. That being said, it's not easy: I mean, how do you make a speech in front of everyone without sounding like an idiot? Being a Maid of Honor is not an easy job. It requires a lot of time, energy, and patience. I am sure that you have heard horror stories about the Maid of Honor speech going wrong or being so disappointing that it ruined the wedding for everyone in attendance. But don't worry. The answer is simple – follow these steps:
Step 1: Start with a joke or funny story that relates to your best friend and show off your sense of humor.
Step 2: Talk briefly about her background and what makes her so great.
Step 3: Share some embarrassing stories from back when she was younger (to show she has flaws).
Step 4: Mention something specific they've done.
In a world where many women are still fighting for equality, it can be tough to stand out. But when you take on the role of Maid of Honor in your best friend's wedding, there is no better time to show off your skills and celebrate an occasion that will make her feel like she has indeed come into her own. This is an important role in your friend's wedding and should not be taken lightly.