Dec

28
Related Posts
Share This
Reasons to Have a Bridal Makeup Trial
What is a bridal makeup trial? A wedding day is one of the most important days in your life, and you want to look your best. But it can be challenging to know if you're going to like how everything looks until you see it on your skin. That's where a bridal makeup trial comes in! To help you decide what will work best for your style and complexion, take some time beforehand to have all aspects of the whole look done by a professional team at their studio or yours. This includes getting all the final details for hair, nails, and makeup was done as well so that there are no surprises on wedding day morning! The benefits include being able to try different types out until you find just the right ones.
Bridal makeup trials help you to find the perfect look
A bridal makeup trial is like a dress rehearsal for your wedding. It's an opportunity to test out the look you want and see how it works with your hair, skin tone, and style. Don't worry about committing to anything you can always change it up before the big day!
If you are a bride-to-be, you must have a trial for your makeup. A trial will let the artist get an idea of your skin tone and features so that they can match colors to make you look perfect on your wedding day. There are many benefits to having a trial, including:
Avoiding any mistakes on the big day
Having confidence in how you look on your wedding day
Having time before the big event to fix anything without stressing out about it.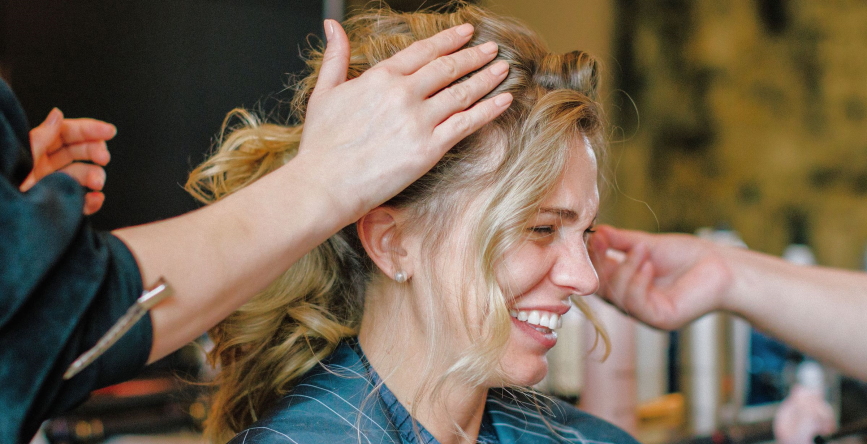 Get a Bridal Make-Up Trial Before the Wedding
A bridal makeup trial is a unique and important process that will ensure that you look your very best on your wedding day. The first step in the process is to find a skilled professional who can help create a custom look for you and make sure it matches your skin tone, hair color, eye shape, etc. You want someone who has experience with all types of weddings, so they know what looks good on different skin tones. Next, you'll need to book an appointment for a time when both of you are available. Once at the salon or studio (wherever this person works), prepare yourself by getting ready: have fun with it. Makeup artists love to see clients get into their work.
Getting your makeup done professionally for the big day is a must. You want to look flawless on your wedding day and be confident that you are looking your absolute best, so don't take any chances with how you will turn out by not having a professional do it. Your face is one of the most important parts of your body, and what it looks like can make or break an outfit, so why would you skimp on this?